How to Use Gym Software Data to Enhance your Clients Experience
Here's an important revelation: ingenious sales strategies may not inevitably lead to the growth of your fitness business.
There's no guaranteed marketing plan or script that will boost sales or engage members alone. Fundamentally there are two key components you need to know: Effective Gym Management Software(GMS) and reliable Gym Business Data.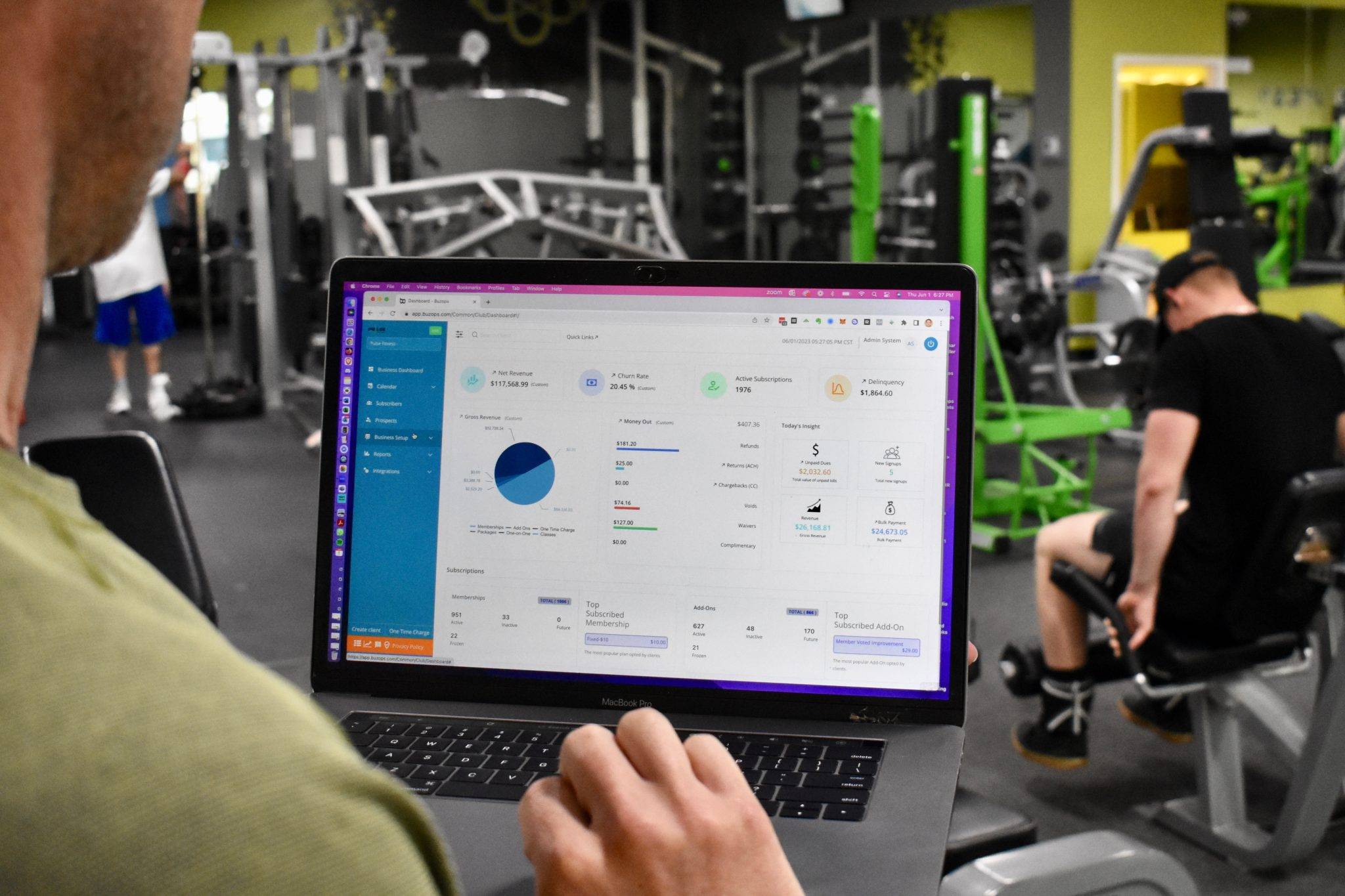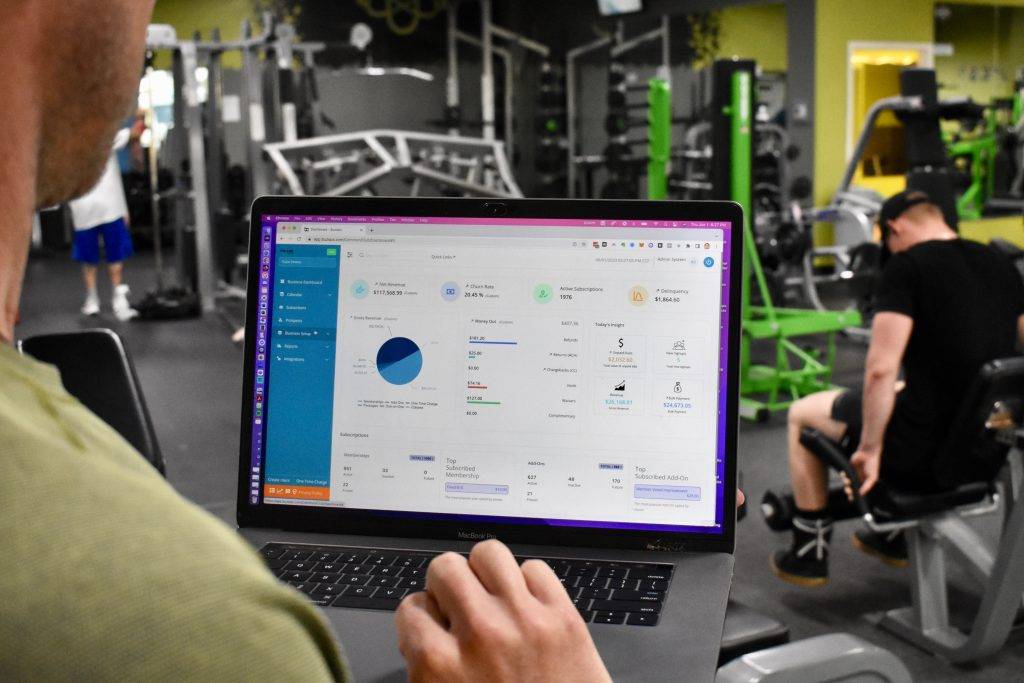 Indeed, the process is straightforward. Familiarize yourself with your market and clientele, subsequently leveraging the insights gathered from your gym software reports and consumer data. This information will illuminate your clients' preferences, thereby enabling you to initiate or continue providing services that cater to their desires.
Nevertheless, data can be intimidating for many individuals. Several factors will determine the types of reports you run and the insights you gather. Plus, the quality of your data depends on the information you track in your gym membership management system.
Upon obtaining the data, a crucial challenge arises: how does one effectively leverage it?
This blog aims to enlighten gym owners on the empowering effects of comprehensive intake forms, software data analysis, and client feedback. By leveraging these tools, owners can make informed decisions, optimize their services, and ultimately enhance the experiences of their members.
By doing so, you will establish a fitness business that both you and your members will genuinely appreciate and love.
How to Acquire Essential Gym Data?
1. New Member Intake Form
Creating a comprehensive new member intake form is crucial. Gathering key details such as age, gender, employment status, and workout preferences can help shape your gym's offerings and schedule.
2. Harnessing Software Power
Effective software can provide numerous ways to view and understand your data. At Buzops, our aim is to offer ready-to-use gym reports that drive immediate implementation at no extra cost to you.
Surveys serve as a valuable tool enabling gym owners to gather insights, improve services, and foster strong member relationships. By leveraging surveys effectively, gyms can continuously enhance their offerings and create a positive and engaging environment for their members.
Let me share a story from Mel Tempest's guest appearance on the Sweat Success Podcast to help illustrate this point. Based on her own experience, Mel Tempest emphasized the importance of using surveys in gyms to support informed decision-making.
For those who may not be familiar with Mel Tempest… She is a renowned figure in the fitness industry, ranking among the top three Fitness Business Influencers globally. She is recognized as a distinguished Fitness Business Speaker and has received multiple awards, including recognition from IHRSA.
At one point, Mel was considering whether to invest in 24-hour access for her gym. To gather feedback, she proactively conducted a comprehensive survey among her members.
To her surprise, within a few hours, a significant 70% of her members responded to the survey, exceeding her expectations. Their feedback played a crucial role in her decision-making process.
Subsequently, she transformed her facility into a 24-hour access gym, a change that greatly delighted the majority of her loyal members.
How to Use Your Gym Data?
Service Audit: Tracking Member Preferences
Understanding the services your clients frequently use can guide the direction of your business's growth. Identifying popular and underused services allows for strategic resource allocation.
What this means for you:
Access your revenue report in your BUZOPS dashboard or whatever other GMS you are using. This report should provide you with a breakdown of the services you offer at your gym or fitness studio. 
Review the already done for you calculated growth percentage for each service on a month-to-month basis. This will help you identify which services are experiencing faster growth.
It is important to bear in mind that services undergoing rapid growth may not currently generate the highest revenue. However, they can hold substantial potential for future expansion and offer valuable guidance for shaping your business trajectory.
Remember, the service audit is an ongoing process. It's a good idea to regularly keep an eye on your revenue reports and collect feedback from your members. This way, you can stay updated on changing preferences and make sure your business is always meeting the needs of your customers.
Maintaining Engagement: Keeping Track of Inactive Members
Regularly monitoring member check-ins helps you identify regular and inactive members. By reaching out to inactive members, you can encourage them to return and take advantage of services they previously enjoyed.
What this means for you
Localize your member Check-in data in your BUZOPS dashboard or any other membership management system you may be utilizing. There you have access to a list of inactive members. This is subject to the parameters you have pre-set in your system settings. For instance, the BUZOPS team suggests configuring this to a 14-day period.
Within BUZOPS interface, you will have the capability to engage with these members through various communication methods, which may include email, text messaging, or phone calls.
Reach out to them with genuine concern for their absence. Use an exciting and motivating tone. Remind them of all the great reasons to return to the gym. 
Once they check in in your facility again Buzops software automatically moves them out of your at-risk clients list. 
If you are a 24h access gym facility remember Buzops is integrated with your door access. Automatically when your members unlock the door their attendance gets registered in Buzops Gym Management Software and Operating System. 
By regularly monitoring member check-ins and proactively reaching out to inactive members, you can foster a sense of care and encourage them to return and enjoy the services they previously found valuable.
Making Client Feedback a Priority: Importance of CRM
It is essential to keep track of customer feedback in your CRM, whether it is praise or criticism, in order to uphold good service and respond to any issues or grievances quickly.
Optimizing Your Gym operations
Instant Implementation: Streamlining Your Services
In order to use this data and bring alive your insightful ideas, Buzops software allows you to create the infrastructure in your system so you can implement changes right on the spot. Creating new services like a new class, a new 1:1 service or even a massive FREE event for the community should be as easy as counting 1,2,3.
Putting People First: Building a Client-centric Business
A data-driven approach inherently prioritizes clients' needs. Your success hinges on the services your clients want, not necessarily those you wish to provide. Regardless of the range of services you wish to offer, if they do not align with your clients' interests, achieving success will prove challenging.
What this means for you

Focus on the services your clients want rather than the services you want to provide and watch your business take off. 

Ensure your trainers and staff can access your CRM to see client info, goals, and interactions.

Bear in mind that each gym, along with its members, exhibits its own distinctive characteristics.
Time Efficiency: Embrace Automation
Gym management software today can do a lot of the tedious work for you, like creating reports, so that you can spend more time interacting with your members and concentrating on other aspects of running your gym.
Technology advances quickly — the newest gym management software can give insights you never knew you needed and can do so automatically. So, if you're confident your services are on point, look at your processes.
Are you still running reports manually? Are you persisting with the task of entering billing data into an Excel spreadsheet? Do you hold the responsibility of managing all information pertaining to members?
With tools like Buzops, you can automate all these tasks and more. This means you'll have more time to focus on other parts of your business.
Reports can be accessed with one click. You can quickly share them with managers, personal trainers, and other client-facing staff. Or simply create gym staff permissions that allow them to have direct access to them. 
 What this means for you
We could all use more time in our days. Automating your reports means less time in your office and more time on the floor talking with members.

Sharing client feedback with your staff lets them know who's unhappy and needs extra care.

If there's a boost in memberships or revenue, inform your staff. Allow them the opportunity to partake in the shared success.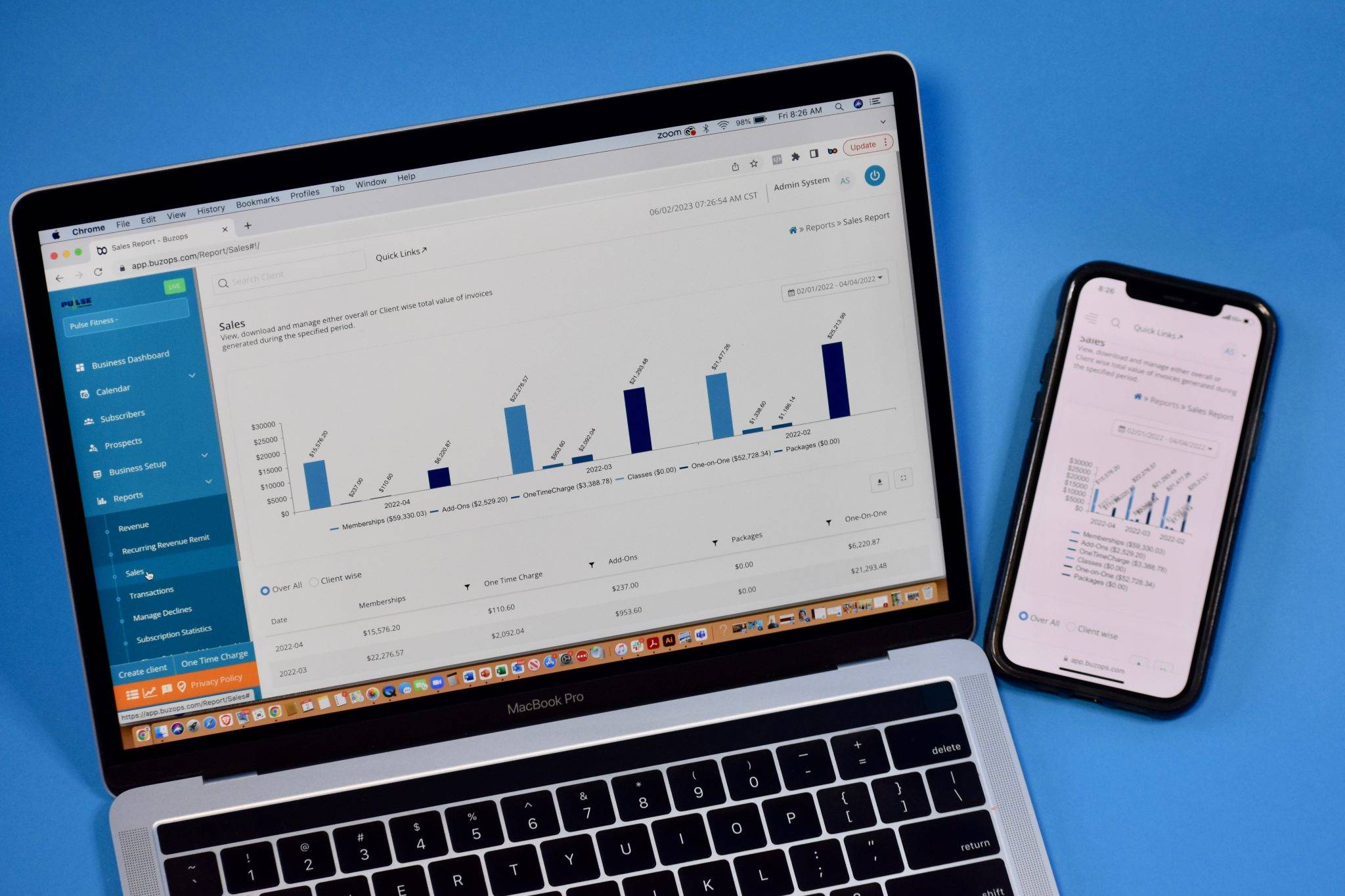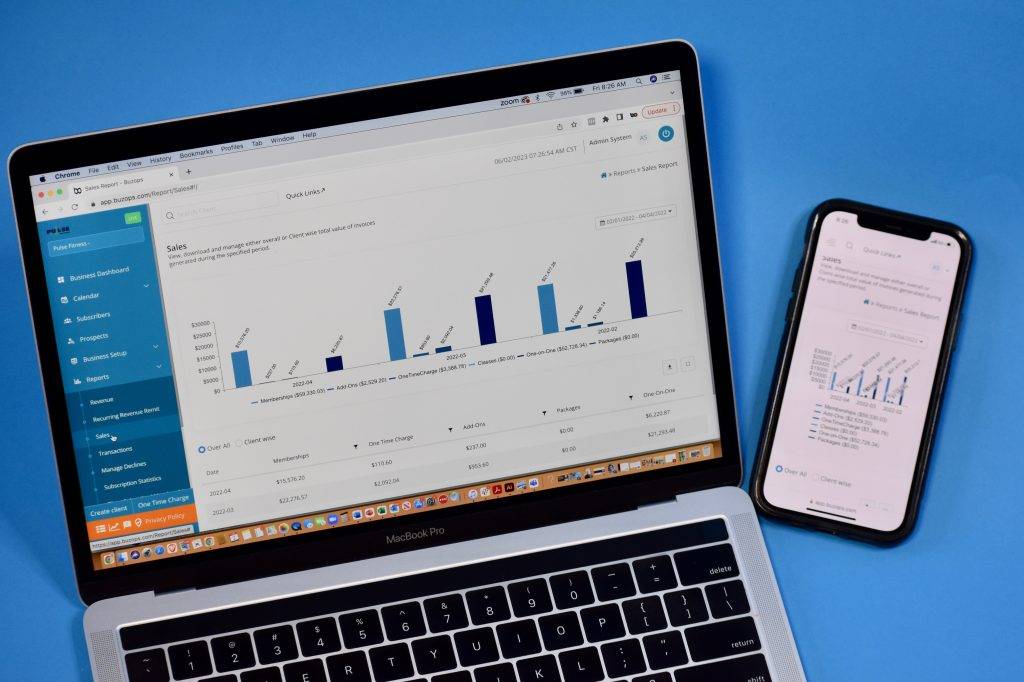 Building a Data-Driven Business
Making data-driven decisions is the key to crafting a business your clients will love. Buzops' gym management software provides a comprehensive, user-friendly platform that allows users to conveniently monitor and manage client attendance, services, sales, and billing all in one place.
Explore how Buzops can increase efficiency, improve customer service, and give you more time. Book a free demonstration and discover the potential of the reports available through Buzops to help you make informed decisions and progress your fitness business.