The Most Effective Path to Mastering Your Gym Business
Everything You Should Know About Loud Rumor's Mastermind-GSDCON
The fitness industry is on the move, and for boutique gym owners like you, it's a mix of exciting opportunities and everyday challenges. You're fueled by a passion to succeed and make an impact, but sometimes the hurdles of gym business management can weigh you down.
This drive is what took us—myself, Ali Benso, Head of Marketing at BUZOPS; Michael Benso, Co-founder of BUZOPS; Zach Boss, our Business Development Representative; and Peter Kraus, a proud BUZOPS user and ambassador—to sunny Scottsdale, AZ, to immerse ourselves in the GSD Conference. What an experience it was!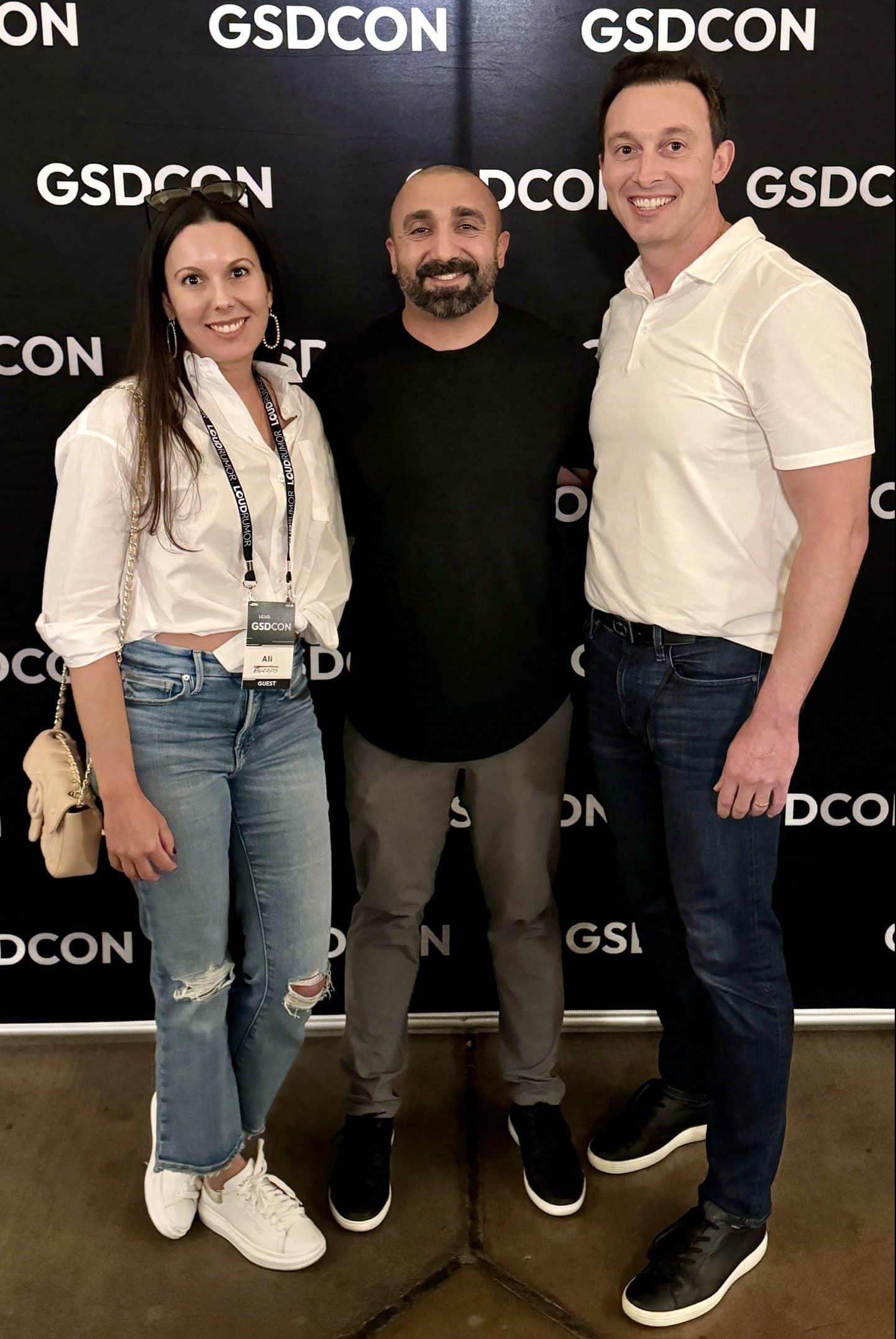 The GSD Conference—otherwise known as GSDCON—is hosted by Loud Rumor, "the #1 fitness studio marketing and mastermind agency for gym and fitness studios." It isn't just a meet-up; it's a powerhouse of inspiration tailored for small gym business owners.
It's a place where you don't just sit back and take notes; you transform. Mike Arce and his team have created an environment that pushes you to lift your gym above the ordinary.
Mike and his team provided exceptional attention to detail, ensuring each participant not only gained knowledge but also became part of a supportive community for gym owners to address their unique challenges.
Gaining Clarity and Direction: GSDCON
The GSD Conference provided clarity on key business questions: Where to start? How to push beyond break-even? It offered a clear, actionable roadmap for enhancing sales, streamlining processes, and leading teams to success. Notably, businesses involved with Loud Rumor's mastermind program, experienced an average 89% growth in their first 12 months.
It's clear why owners brought their key team members along. The learning, the professional growth—it's palpable and too valuable to experience alone.
While there is a financial investment in attending this conference, in my opinion, the value gained far outweighs the investment. This event isn't for those seeking short-term profits; it's for gym owners willing to learn and put in the time to execute strategies and tactics that will set them apart from the competition.
The Highlights of Loud Rumor Mastermind
Over two days, the conference buzzed with speakers, industry thought leaders, and the Loud Rumor team, all there to guide you through strategic mastery. There were workshops, Q&A sessions, and hands-on work sessions.
Learning from Industry Leaders: Mike Arce's leadership
Mike Arce kicked things off, drawing the line between gym marketing strategies vs. mere tactics. He offered a blueprint for a strategic plan that you could tailor to your gym, with key takeaways like crafting your unique value proposition and defining your tactics for success. Then came Verne Harnish, entrepreneur extraordinaire and author. His speech honed in on entrepreneurial mindsets, the kind that shift you from playing not to lose to playing to win. He underscored the value of asking the right questions and understanding your customer—not just superficially, but truly grasping the who, what, and when of your clientele.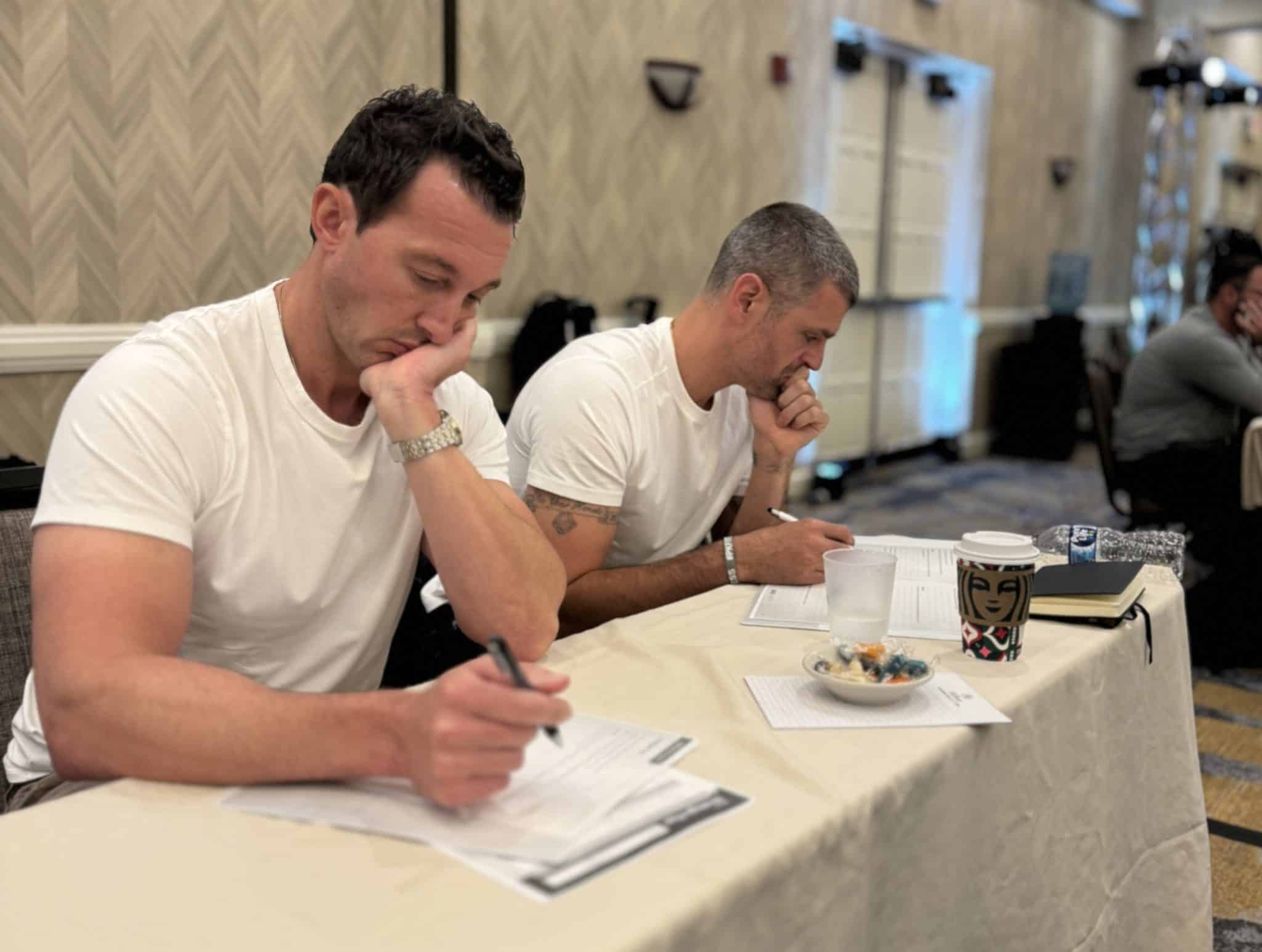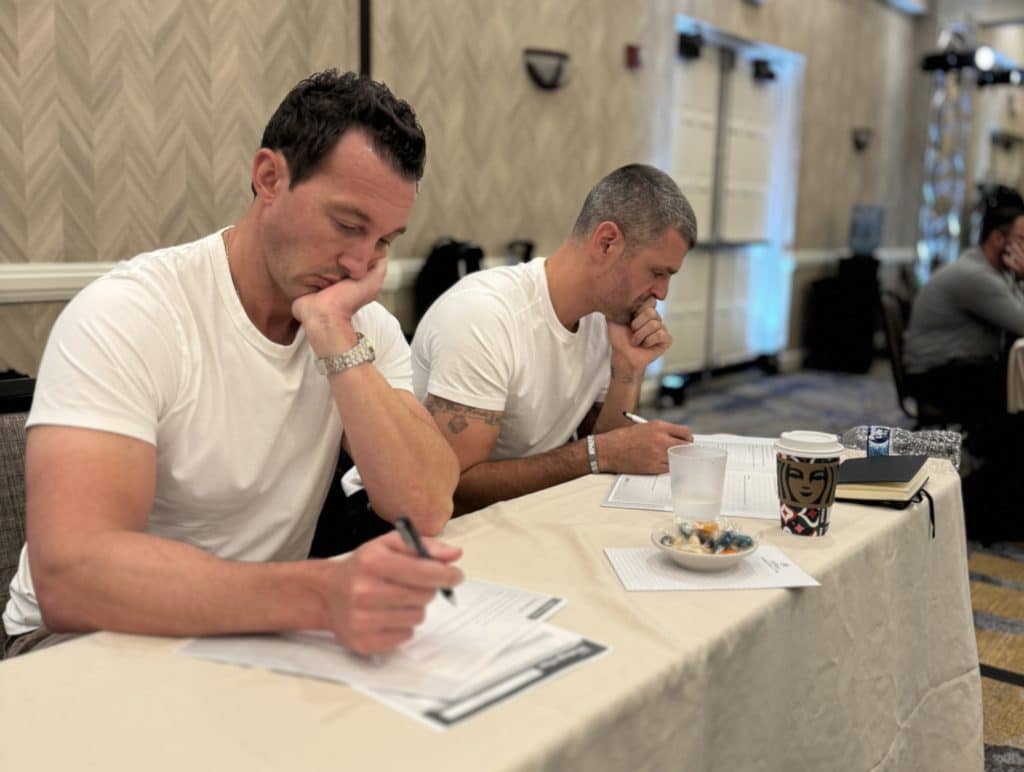 Verne's Book and Resources recommendations for GSDCON attendees
Verne's speech also shone for its book recommendations – a treasure trove for any entrepreneur. Here is the list of some of the books he recommended:
And yes, there was a book signing with Verne himself!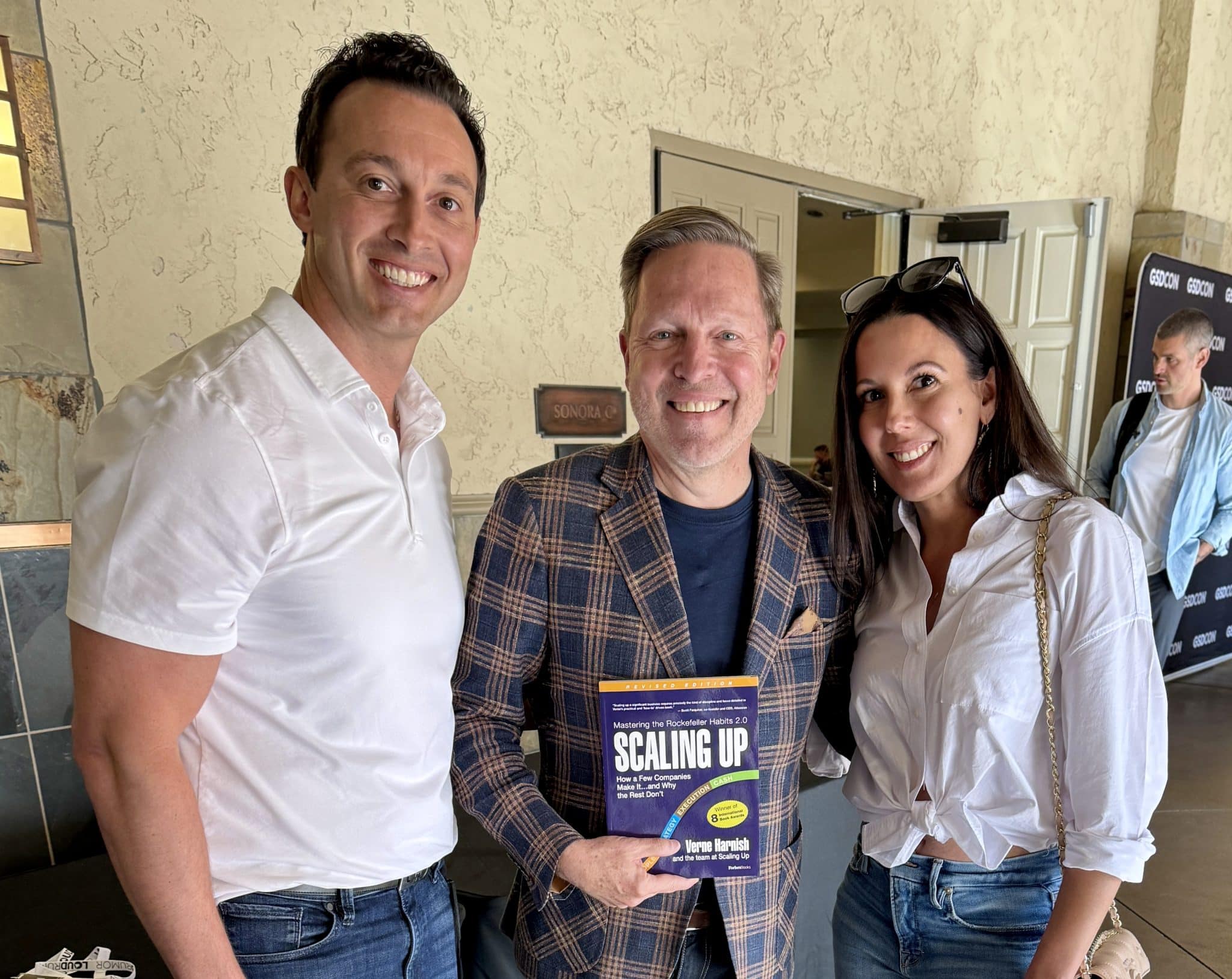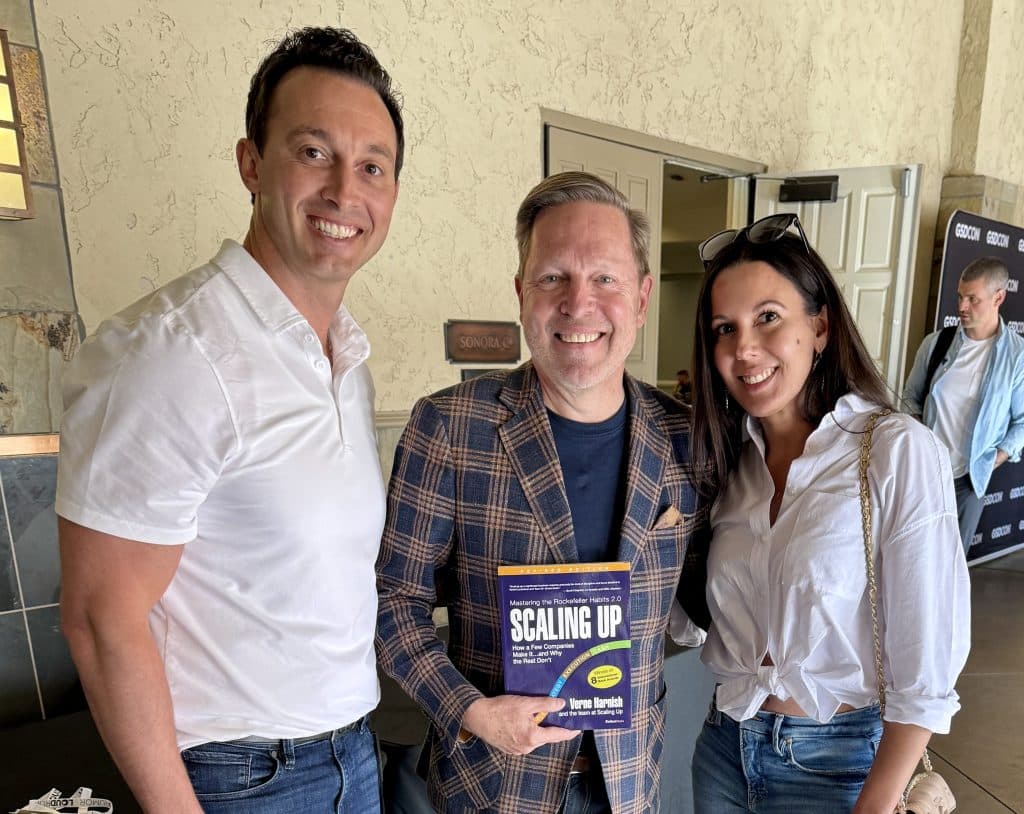 Contributions From Loud Rumor's Team
The Loud Rumor team didn't hold back either. They shared wisdom on strategy, setting goals, identifying business bottlenecks, leading effective teams, and building brand promises that resonate with customers.
Group work sessions peppered the event, with gym owners brainstorming and planning. For Loud Rumor mastermind members, exclusive 'Power Circles' wrapped up the conference, sending everyone home with actionable plans.
The Power of Gym Owners Community and Networking
During the happy hour event, we had the opportunity to interact with members of the mastermind program, like Gerald and Teresa Hodges, owners of Hodges Fitness, and Emily Rothrock owner of Barre3- Bluebell.
Their stories of growth and gratitude towards the Loud Rumor team were inspiring. We witnessed firsthand the significant progress and satisfaction these gym owners experienced through their participation in the program.
Embracing Data for Strategic Gym Growth
The conference, featuring keynote speaker Verne Harnish and Mike Arce's mentor David Berg, underscored the vital role of data in developing and executing successful growth strategies.
BUZOPS excels as your strategic partner in providing deep customer behavior insights, enabling efficient and effective decision-making.
With BUZOPS gym management software, understanding your customers goes beyond physical presence or managing gym memberships; it's about harnessing data to drive your business forward.
Our Takeaway and Reflections from GSDCON-Strategy
Our praise for the GSD Conference is entirely unbiased, based solely on our firsthand experiences. Importantly, BUZOPS has no commercial ties, sponsorships, or partnerships with the GSD Conference or its organizers.
If you're a gym owner feeling uncertain or overwhelmed, we wholeheartedly recommend considering this conference.
It's more than an event; it's a strategic investment in both your personal growth and your gym's future. The insights and connections you gain could lead to substantial, lasting benefits for your business.
Remember, success in the dynamic world of fitness is rarely a solo journey. The Loud Rumor mastermind program offers a supportive community and a wealth of knowledge, ensuring you never have to navigate these challenges alone.
We at BUZOPS are incredibly thankful for the opportunity to attend the GSD Conference as guests. The experience was enriching, and filled with diverse perspectives and innovative ideas.
We've returned with a wealth of concepts and strategies to develop unique software solutions tailored to your needs.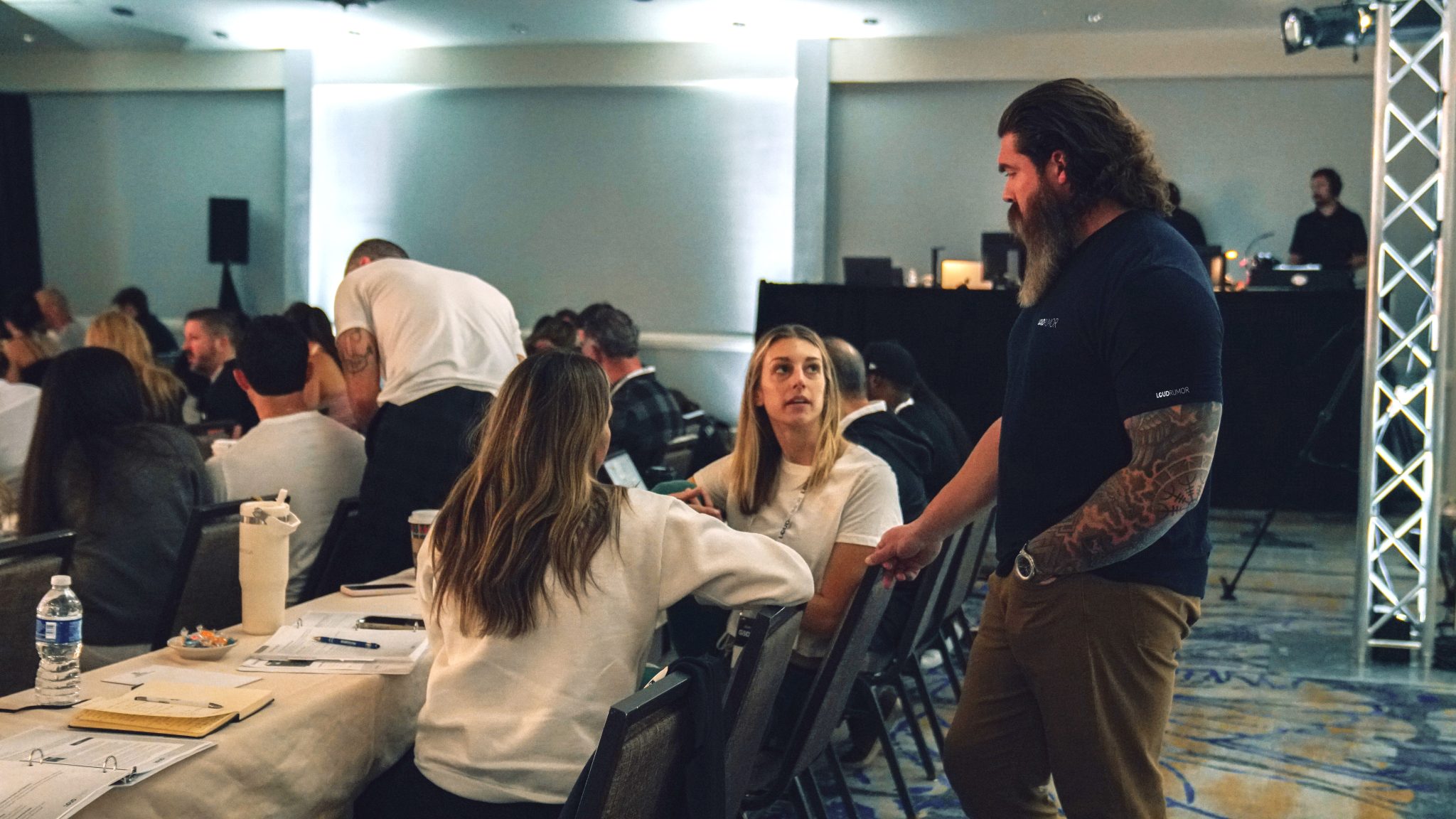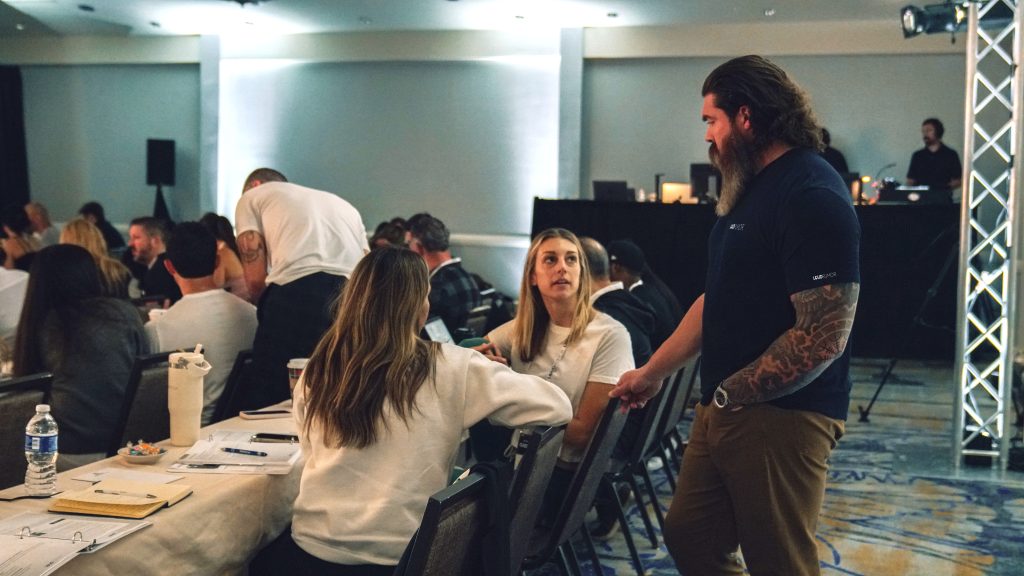 Connecting with Innovators: Our Engagement at the GSD Conference
At BUZOPS, we understand that running a gym is more than a full-time job. It's a passion that often requires owners to be deeply involved in every aspect of their business. However, this involvement can sometimes be overwhelming, leaving little room for strategic growth and personal freedom.
Our goal is to break this cycle. Offering gym owners the tools to step back, gain a broader view of their operations, and make informed, data-driven decisions with ease. Crucially, this shift enables gym owners to achieve a balanced life.
By automating key gym processes and offering insightful and ready-to-use data analytics, our technology frees gym owners from the constant need to be on-site, enabling them to focus on the bigger picture and ensuring that dedicating time to their business doesn't come at the expense of precious moments with their families.
Attending the GSD Conference was a strategic move for us. We listened directly to the voices of gym owners to understand their unique challenges and aspirations allowing us to integrate this invaluable feedback into our software solutions.
It's not every day that we get the chance to sit shoulder-to-shoulder with a room full of motivated, forward-thinking, and innovative gym owners, capturing their collective voices and experiences.
This gathering was more than just an occasion to introduce our technology; it was a chance to engage with and understand the community we are a part of.
As gym owners ourselves, we empathize with the feeling of working in a silo, often isolated from peer insights and support.
Our commitment to you goes beyond providing a product; it's about fostering a partnership in success, aligning our innovations with the real-life requirements of gym owners, and helping you navigate your business journeys with greater confidence and capability.
Choose BUZOPS as Your Tech Partner in Achieving Gym Business Mastery
Ready to elevate your gym business or plan to open one? Explore BUZOPS for tools and insights tailored to deepen your customer understanding and streamline business processes. 
Take the first step towards transforming your gym into a thriving, data-driven enterprise. Visit our website, follow our journey, and book a demo today. Let's embark on this path of success together!